Project
Mapple: A Social Platform for Finding Working Spaces
Introduction:
When you stand in front of the Café and found it is full, how do you find the next place?
There are lots of questions pop-ups in your minds: "Is there Wi-Fi and chargers?", "How is the light?", "Is there available seats?"
Taiwan's population is the 9th densest in the world, 661 people/per square kilometer. From field interviews, there are many freelancers, students, and information workers told us, it is very difficult to find a work space in Taiwan, especially in Taipei, which is the highest population density city in Taiwan.
Thus, we developed a service called Mapple to help users to find their preferred workspaces. First, we provide the location-based services with gorgeous workspaces information collected from shopkeepers and us. Second, with the simple user interface, users can easily record the location information, and the facilities, such as chargers, wi-fi connections, and light condition. Third, the user can decide to publish their records to contribute to the community.
The application also has strong business potential in high population density countries, such as Macau (18874.58 people/per square kilometer), Hong Kong (6540 people/per square kilometer), Singapore (6428.1 people/per square kilometer), South Korea (490.7 people/per square kilometer).
My contribution:
Initiated the idea and identified high population density as the key pain point for having a limited working space from field interviews.
Led our team to develop the web application to help users find their favorite working space, such as a café provided charger and wi-fi based on crowd-sourcing mechanism with JavaScript, jQuery, and Firebase.
Demo Screenshots: Check-in your favorite workspace!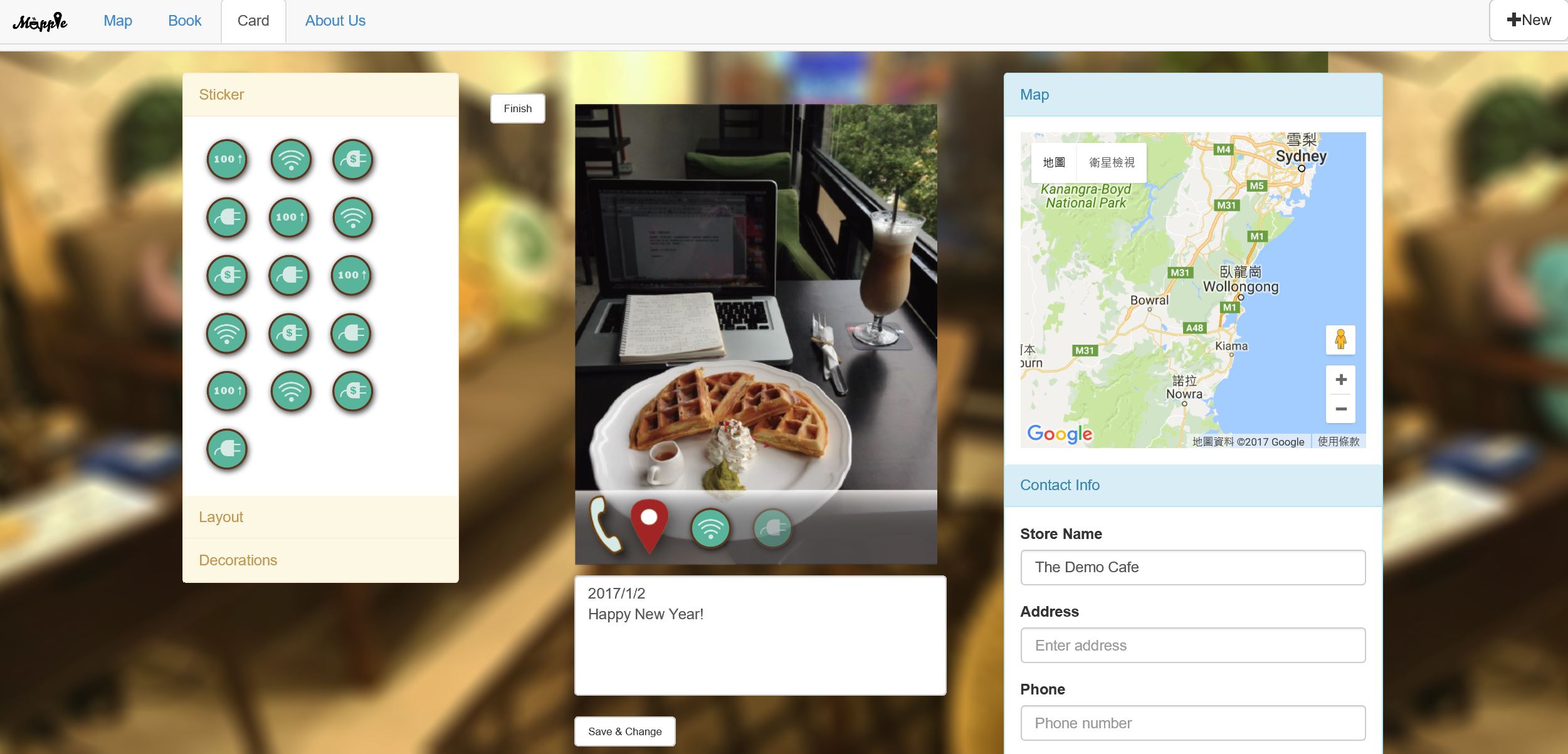 Scenario : Graphics/UI Deisgner - Michelle Wu